The shock announcement of plans to close the U-Vet Animal Hospital at the University of Melbourne, has been met with backlash from staff and the community.
The University of Melbourne advised staff on 7 November that it planned to close the hospital as soon as 23 December. More than 100 highly skilled veterinary staff stand to lose their jobs if U-Vet is closed, a loss of around 80 specialist skills that are not available elsewhere in Victoria.
U-Vet Veterinary Nurse Taylor Reader said that students, staff and the community had come together in a coalition that was determined to fight the closure and see U-Vet remain open for the community.
"U-Vet is the only veterinary teaching hospital in Victoria, where students can gain hands on experience providing veterinary care to animals of all shapes and sizes.
"Victoria is currently facing a shortage of vets and U-Vet's ongoing operation is absolutely critical in training the quality vets we need for the future.
"Shutting it down makes absolutely no sense for the future of our industry or for the welfare of millions of animals across the state," she said.
Reader says that U-Vet provides irreplaceable vet services, not only to the local community, but also to the state's valuable equine and agricultural sectors, as well as government agencies.
"With the rapid increase of pet ownership during the pandemic, the demand for veterinary services has also increased dramatically. The U–Vet Animal Hospital provides a full range of veterinary services that are vital to protecting the health of thousands of pets in our local community every year.
"U-Vet also provides unique specialist services that support Victoria's equine and agricultural sectors and supports animal health across several government agencies including Melbourne Zoo, the Australian Customs Service and Victoria Police.
"The University of Melbourne has undertaken no inquiry, review or consultation on the impact U-Vet's closure will have on the future of veterinarian training in Victoria, or the industries and communities which rely on the services it provides.
"We call on the University of Melbourne Vice Chancellor Duncan Maskell and Head of Melbourne Veterinary School Josh Slater to immediately halt the imminent closure of the U-Vet Animal Hospital.
"We also call on our local State MP and Victorian Treasurer Tim Pallas, Victorian Minister for Education Natalie Hutchins, local Federal MP Joanne Ryan and Federal Minister for Education Jason Clare to assist and intervene on the community's behalf to stop U-Vet's closure."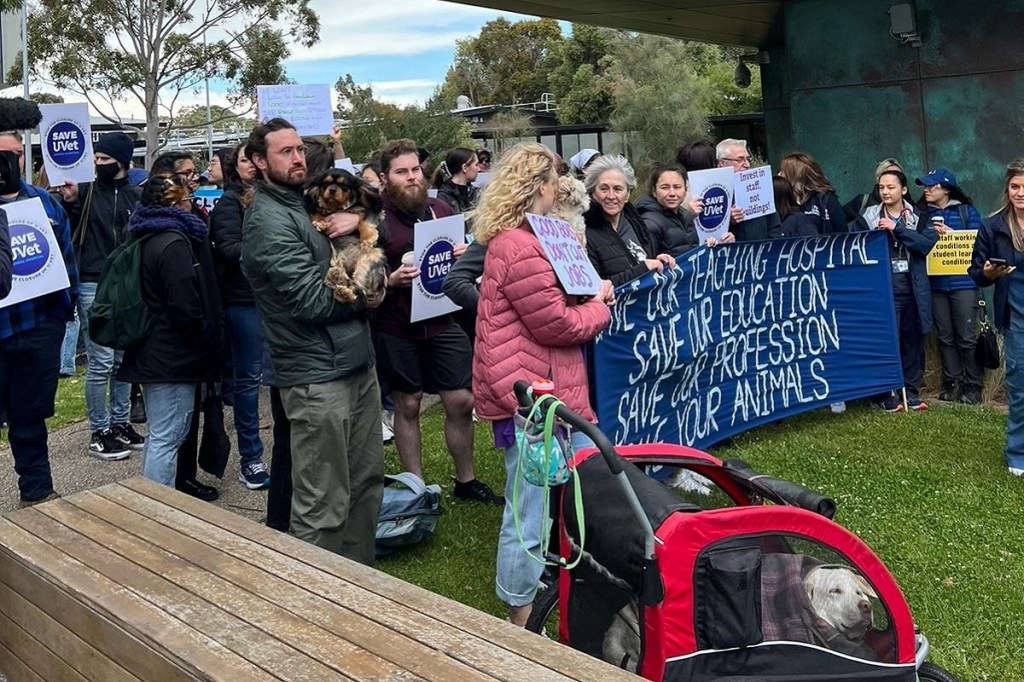 To stay up to date on the latest industry headlines, sign up to the Pet Industry News e-newsletter.