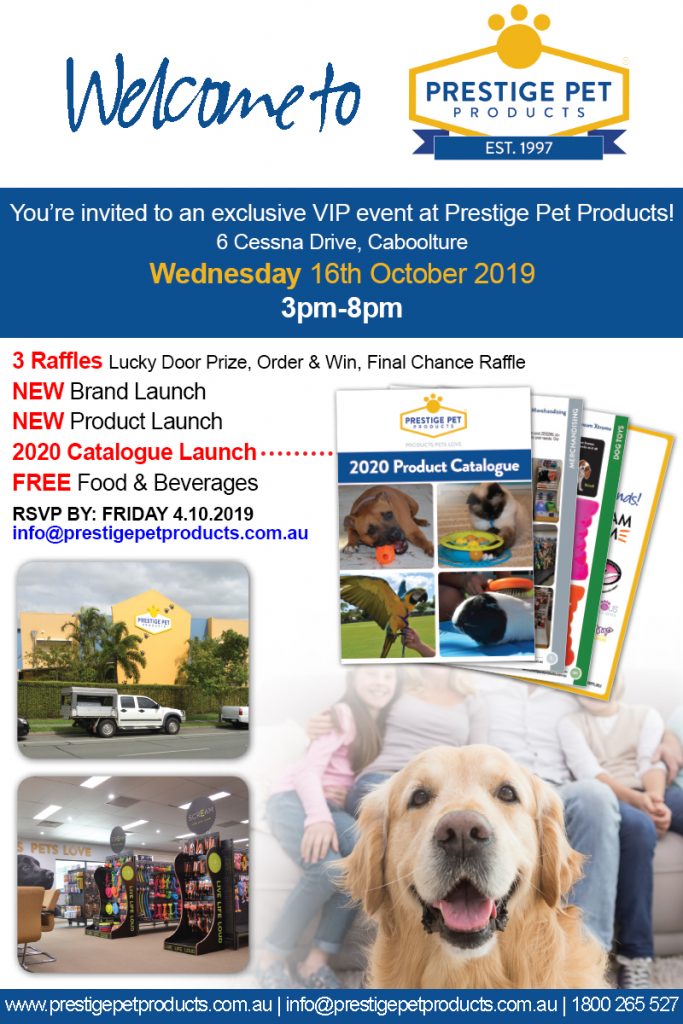 A FAMILY OWNED WHOLESALE PET PRODUCT COMPANY.
Created in 1997, Prestige Pet Products is a family owned wholesale pet product company committed to providing our customers with quality products that pets love. In addition to providing an extensive range of brand name products, Prestige also offers our customers exclusivity on a wide range of brands!
We have a dedicated National Sales Team and Sales Manager on the ground, ready to assist you by phone, email and in store.
Contact us today and let us help you to create bespoke planograms to fit your needs and maximise your sales and profit margins!
sales@prestigepetproducts.com.au