Just like us, our pets can get a bored with the same food day after day. Many of us want to provide variety for our pets, but with so many options available, it can be hard to know exactly what to feed your pet, and which products offer the best flavour and nutrition.
One way to offer variety is through mixed feeding, which is the practice of combining multiple formats in your pets meal such as wet and dry dog foods.
While every pet is different and will enjoy different flavours and combinations, when practicing mixed feeding, make sure you follow the recommended feeding guidelines on the packs to make sure your pet is fed the right amount.
If your pet is new to wet pet food, make sure you introduce it into their diet gradually over the course of a week. It's recommended you start out by replacing 25% of your pet's normal food, then move to 50%, then 75%, over the week for optimal digestion.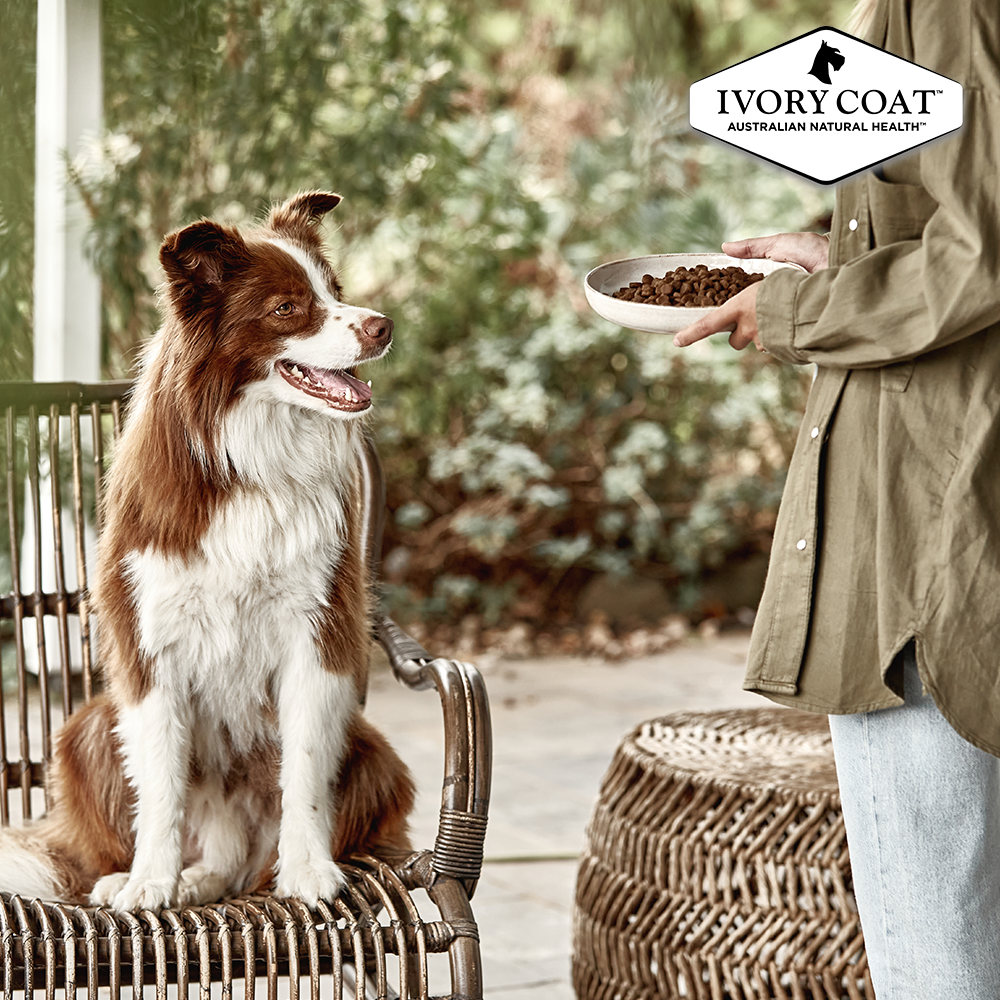 WHEN IT COMES TO PET NUTRITION, AGE & SIZE MATTERS
Which is why we develop every Ivory Coat recipe to deliver the complete and balanced nutrition* that your pet needs to thrive at every stage of life.
Our Natural pet food is developed by our skilled Research and Development team that formulate recipes specific needs of pets according the life stage and breed, using all Australian meat and natural superfoods with proven benefits to deliver a range of products with the specific nutritional requirements of your pet, all with superior digestibility and high palatability (which means they taste great!) Ivory Coat has a range of flavours to meet every pet want & need.
Our foods are crafted with premium animal ingredients balanced with fruit and vegetables to ensure your pet lives a full and healthy life as a happy member of your family.

Every IVORY COAT Recipe includes:
Quality Australian meat
Vegetables, fruit, & natural superfoods
Added vitamins and minerals, natural preservatives and probiotics
Our recipes NEVER INCLUDE:
Artificial flavours, colours, or preservatives
Soy, corn or wheat or wheat gluten is never used
With a variety of options and ingredients, including superfoods, Grain free or Brown Rice and probiotics in select formulas, you can choose the diet most appropriate for your dog or cat's health needs and stage in life.