WORLD CLASS PRODUCTION &FOOD SAFETY
Our food safety systems ensure your pet food is the highest quality. Our Quality Assurance & testing procedures begin from the moment ingredients are sourced from suppliers and continue through to packaging and beyond so that your pet's food is safe and in its very best condition when you are feeding.
It All starts with good ingredient selection from trusted meat processors farms and suppliers. And then world class quality control.
Ivory Coat use an approved supplier system and incorporate a HACCP based raw material sampling plan for all of our raw materials whereby the product is assessed against its approved specification. Throughout the manufacturing process our quality teams are continually checking and inspecting
The accurate measuring of raw material quantities ensuring adherence versus recipe.
Recording of recipe ingredients through batch records, and of finished product pallets and their destinations to ensure traceability.
Carefully controlled processing temperatures and times.
Regular sampling and testing of finished products to ensure minimum weights and packaging integrity are maintained which may include continuous monitoring through cameras, metal detectors, magnets or x-rays.
Ensuring key food safety parameters are met.
Nutritional testing to ensure compliance to our pack declarations.
Batch Retention – every batch of Ivory Coat produced is kept in storage on site for future testing to ensure we can always address any future quality questions.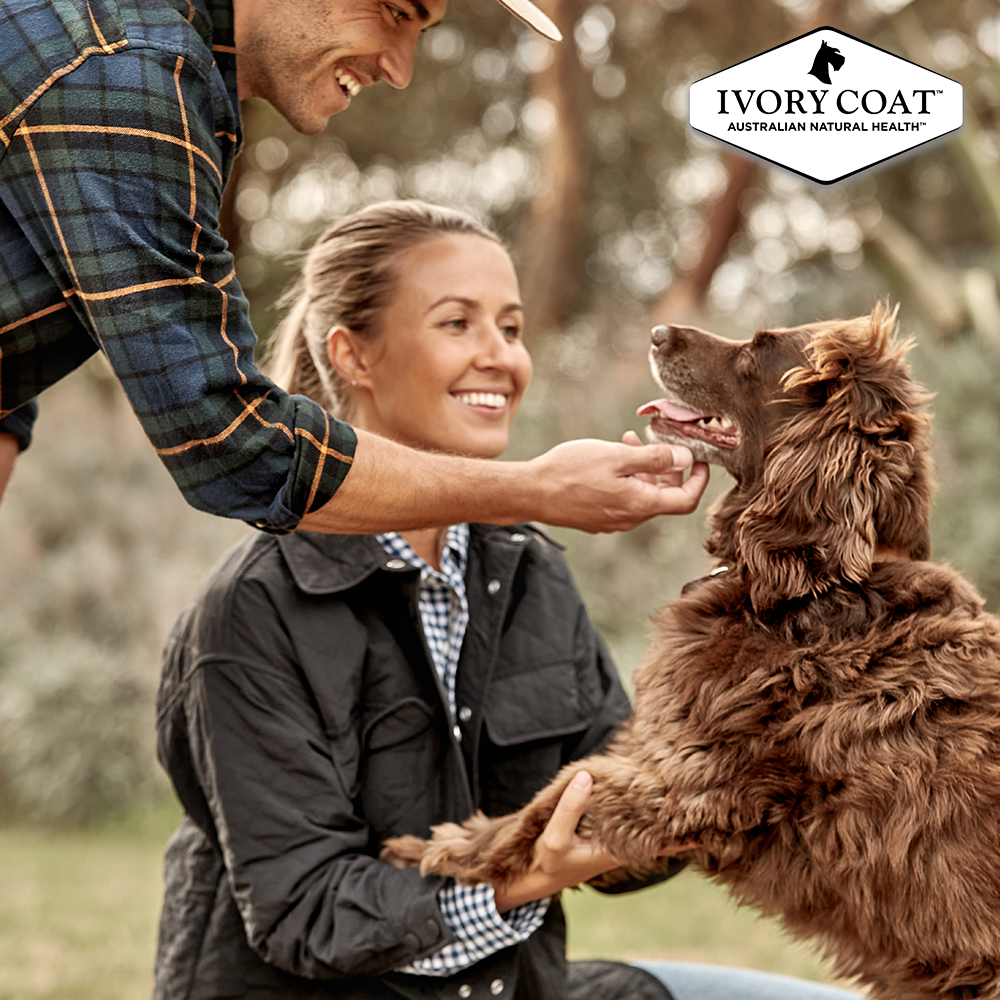 Ivory Coat is only produced in our own production sites that are certified to the GFSI recognised & SQF standard as minimum and incorporate world standard HACCP certified Quality & Process control Checks.
PFIAA Commitment
Ivory Coat & RPF is an active member of the Pet Food Industry Association of Australia (PFIAA) and supports the industry standard AS5812 2017 – Manufacturing and Marketing of Pet Food with representation across all levels of the association including the executive board while also liaising with local and export government departments.
The principal purpose for which the Association is established is to promote standards of excellence in the development of the Australian pet food industry.
The mission of the Association is to promote standards of excellence in the development of the pet food industry through:
consideration of the needs of pets and the community;
active promotion of the benefits of responsible pet ownership;
and promotion of prepared pet food as the preferred method of pet nutrition and reinforced through establishment and self regulation of industry standards.
Advocating for a regulated standard of pet food manufacturing & marketing