Pets Domain has returned to Tasmania, opening a flagship store in Cambridge, 10 years after it sold its six local sites.
While Pets Domain's head office was always located in northern Tasmania, the sale of the six stores enabled mainland expansion, but now, Matthew Fechner, Chief Operating Officer of Pets Domain, said the time is right to come home.
"Pets Domain is now the only large pet specialty retailer in the state that is owned and operated by Tasmanians. The customer and their pets are at the heart of what we do. We provide customers with personalised service and advice for all their pet needs."
These services include two DIY dog washes for customers to use and a state-of-the-art fish room with over 100 tanks, which stocks marine fish as well as freshwater fish. The store also has a large selection of livestock feed for Tasmania's significant number of farms and hobby farmers.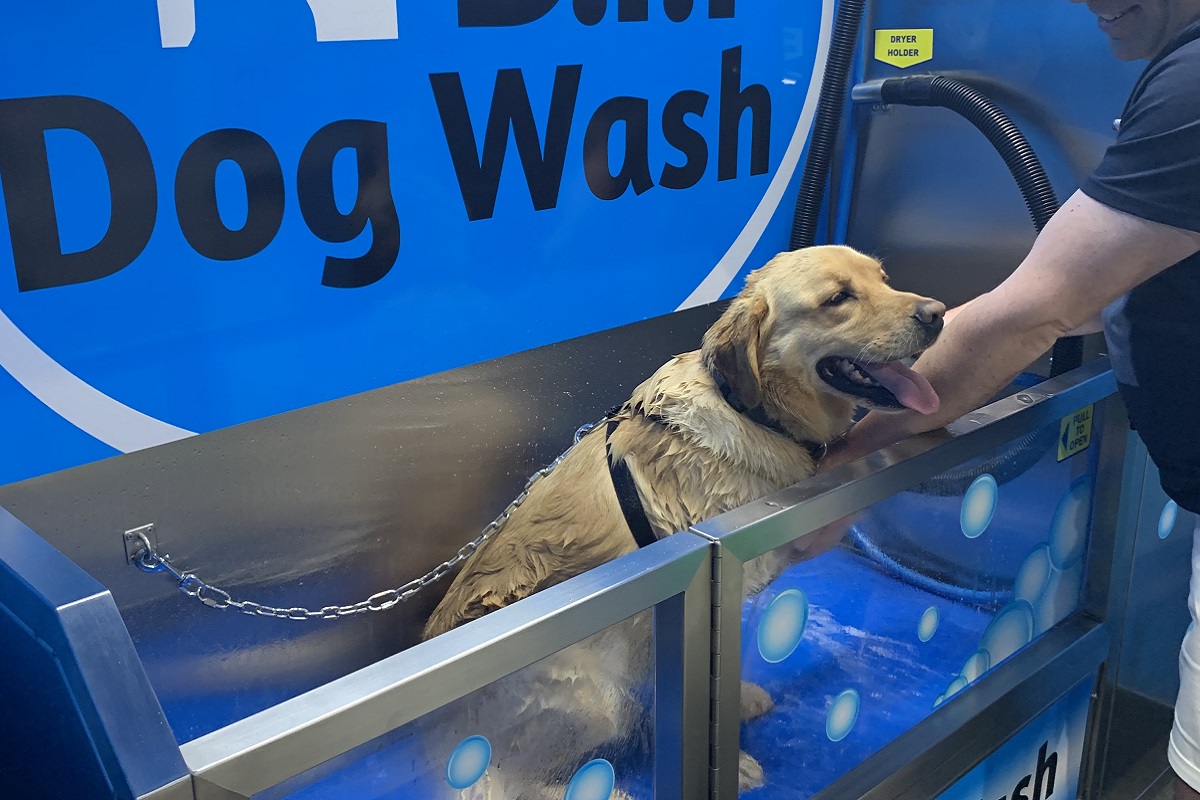 "We believe choice is important to Tasmanians. Pets Domain is delighted to offer Tasmanians greater choice at great prices through our +Plus Club Membership when they are shopping for their pets.
"Tasmanians are traditionally supportive of local businesses, not only are we local, but many of the brands we stock, such as Peckish bird and poultry feed, Nature's Best stock feeds, and Tidbits dog treats are all made here in Tasmania. Pets Domain is not only supporting the retail section in Tasmania, but also the manufacturing and agricultural sectors."
The store was officially opened by Jason van Peelen, CEO and Founder of Pets Domain, and Dean Young MP, member for Franklin.
"We had activities on all day to promote the store opening. In the morning we had a talented, local balloon artist who entertained kids (and adults) for hours, we also had the local Hit radio station do a live cross with activities. A young boy cracked their safe and won himself $250 in Pets Domain gift cards," said Fechner.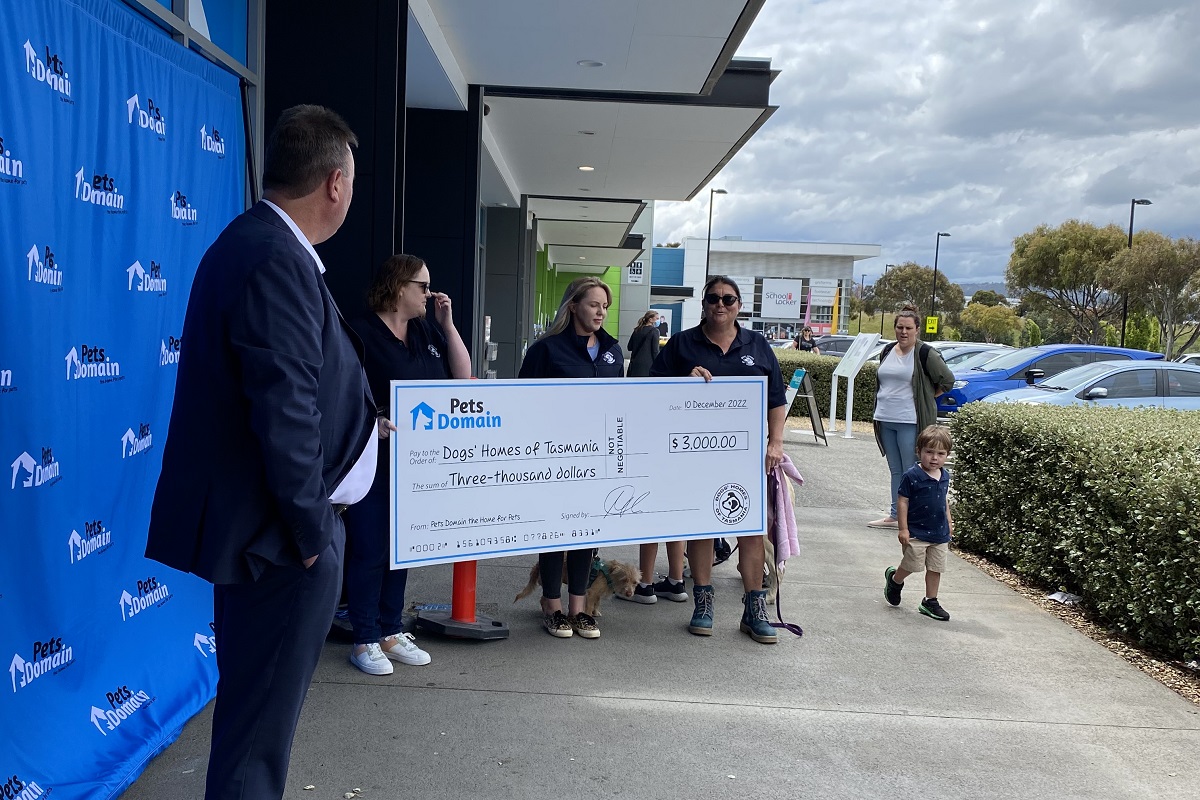 Pets Domain also officially launched its partnership with the state-wide Dogs' Home of Tasmania (DHOT) and gifted $3,000 to the DHOT Christmas appeal to kick off the partnership.
"DHOT are also the charity partner of Pets Domain Cambridge's reusable bag initiative. This initiative runs across the fleet. Each store partners with a local shelter or rescue group and any profits from the sale of our reusable Pets Domain bags goes directly to the partner."
To stay up to date on the latest industry headlines, sign up to the Pet Industry News e-newsletter.