Bell & Bone has donated its largest sum yet to RSPCA Victoria since the commencement of their partnership in 2020.
For every bag of dog treats sold, Bell & Bone donates 10c to RSPCA Victoria to help in the fight against animal cruelty. As well as funds, Bell & Bone also donates product to be used for training in RSPCA Victoria's care and through foster and adoption programs.
Arianne Sackville, Founder of Bell & Bone, said aligning the company with a service that gives back to the animal community was always a part of what she set out to do with the business.
"I am incredibly passionate about giving back to community and providing assistance to others when I can. Reaching out to RSPCA Victoria and developing this wonderful partnership has been one of the easiest decisions I have made in my time at Bell & Bone."
Last year, $2.8 million was donated to RSPCA Victoria via their corporate partners, and without this, they could not achieve such things as caring for over 14,000 animals, treating over 21,000 animals in their clinics, and investigating over 10,000 reports of animal cruelty.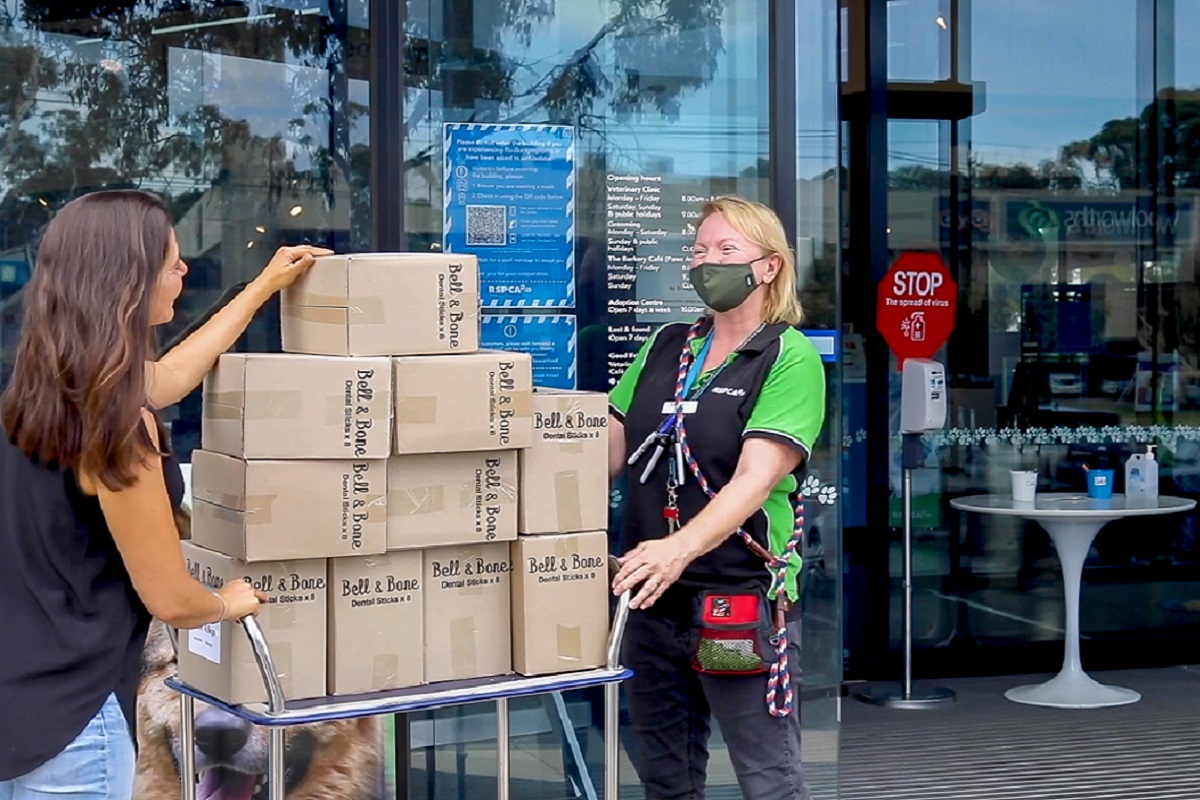 "RSPCA Victoria exists to create a better world for our animals, with the sole mission of ending animal cruelty. They do this by caring for pets in their shelters, facilitating adoptions and fostering programs, sending out inspectors to respond to claims of animal cruelty, advocating for changes to animal welfare legislation, and so much more.
"What an important organisation this is, and how lucky we are to have them. I am grateful for the opportunity to partner with them and thankful that they choose me, not the other way around," said Sackville.
Looking back at the year, Sackville said Bell & Bone has had both an exciting yet turbulent time. While connecting with the community through events such as the RSPCA Million Paws Walk and The Dog Lovers Show were great, challenges such as staff shortages, cost increases, and logistical issues created difficulties.
"I am just grateful for the opportunity to run my business and help improve the health and wellbeing of our customers' pets with products like our dental sticks.
Bell & Bone will continue to be at events and prioritise our connection with our wonderful community. We will launch new products in dental care throughout the year, as providing assistance to animals in this area of health has become such an important mission for us."
Sackville said that periodontal disease affects 80 per cent of dogs and in 2023, Bell & Bone plans to play a really big role in creating awareness of this problem, whilst providing a great option for at-home care.
To stay up to date on the latest industry headlines, sign up to the Pet Industry News e-newsletter.