UQ Vets at Gatton have come to the rescue of Gloria, a green tree python, that ingested a puppy pee pad along with her dinner.
The puppy pee pad was being used as bedding in Gloria's enclosures and was ingested as she ate a rat as part of her routine diet.
Iffy Glendinning, UQ VETS avian and exotics veterinary technician, said the rat ended up entangled in the puppy pad and Gloria swallowed the two together.
"We had to try to remove the puppy pee pad in the least invasive way possible."
Gloria was anaesthetised while Dr Mark Owens, avian and exotics veterinarian, and Dr Caitlin Mack, internal medicine specialist, passed a flexible endoscope down Gloria's oesophagus.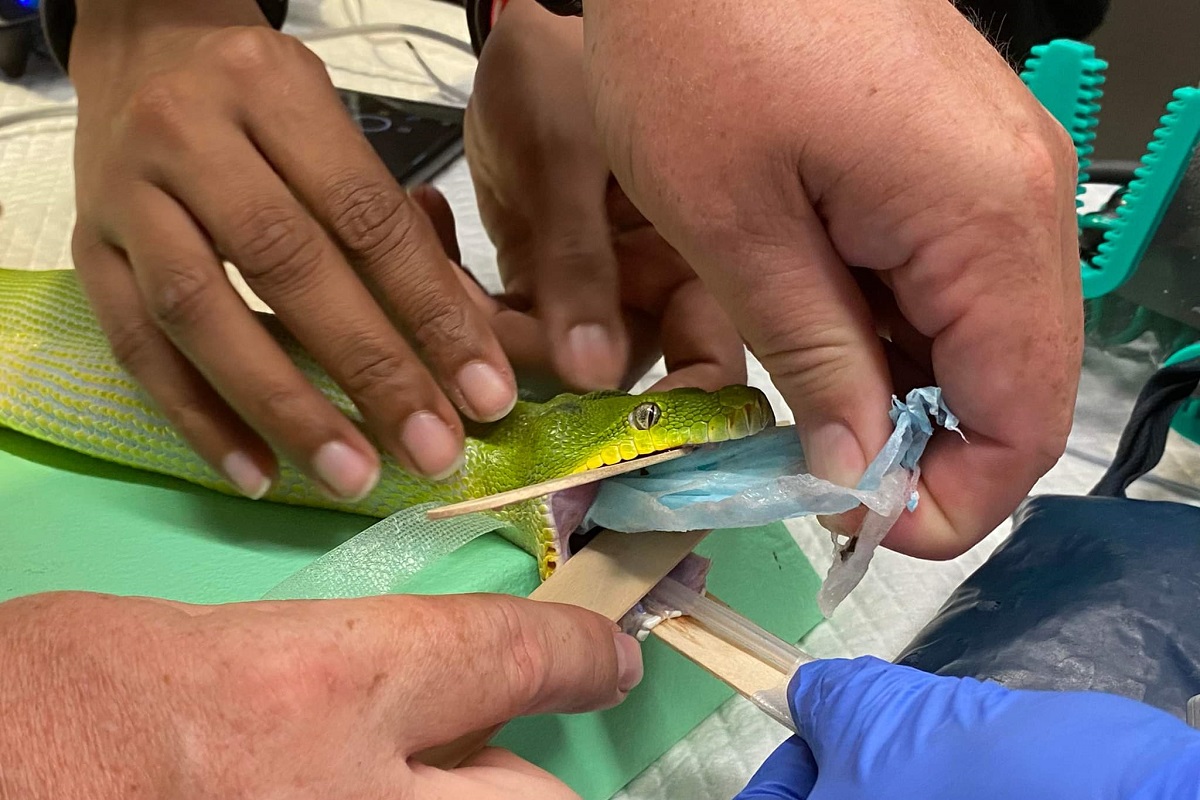 "The grasping tool attached to the endoscope was used to latch on to the puppy pee pad and gently remove it up her oesophagus and out her mouth," explained Glendinning.
Glendinning said it was surprisingly common for snakes to ingest foreign materials and recommended that snakes are fed on a bare surface outside their enclosure and that their bedding is able to be broken down in case it is accidentally ingested.
"Snakes don't go out of their way to ingest odd things but if it smells like food, then it's easily mistaken for food.
"No matter the species, anything has the potential to become an obstruction within the gut and a very serious emergency," Glendinning warned.
Thanks to the work of UQ Vets, Gloria has made a full recovery.
To stay up to date on the latest industry headlines, sign up to the Pet Industry News e-newsletter.