Max & Blu is a socially and ethically responsible pet lifestyle brand that reflects both the owner's style while keeping your dog safe and comfortable.
Recognising a shift in the way owner's care for their dogs, Max & Blu have designed products that reflect consumer's desire for wanting quality, fashion-conscious, good design, that is environmentally friendly and cruelty free.
Jodie Johnson, owner and founder of Max & Blu, said we humanise our pets as they integrate into our lives and home as loving family members.
"I wanted to create a brand that has cutting edge appeal to this generation of consumer. Design focused with aesthetics that reflect your personal style and keep your pet comfortable and safe."
Max & Blu's products are created using premium vegan leather that feels luxurious, lightweight, yet durable for the toughest of play.
"Well-made essentials that are function focused design that will keep your pet comfortable and safe, with practical quick and easy operation when on the go. We carefully (or obsessively) select quality materials that are light in weight to support your dog's neck, durable and luxuriously soft for comfort. Minimalist at first glance, but with 'details that matter' for your family's peace of mind and enjoyment."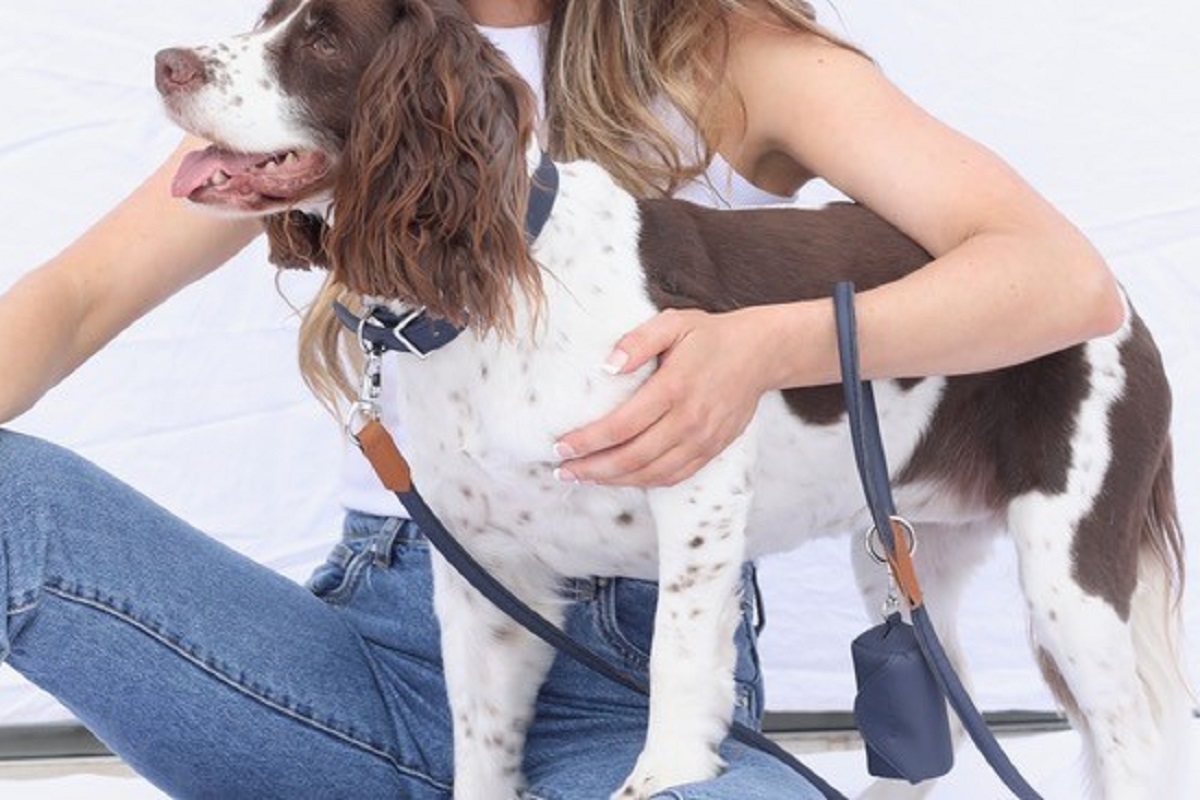 After losing her business during the GFC, Johnson adopted a Golden Retriever cross Poodle named Marley and soon learned of a shortage of quality dog groomers, leading her to enter the pet industry with grooming business the Dog Shed.
"I was in a unique position where I could analyse and test hundreds of collar, harness and lead designs giving me an in-depth understanding of design elements with effective and convenient function, safety, and comfort."
Johnson said she found challenges in sourcing a premium vegan leather with the right compound and that if the quality didn't look and feel luxurious, then there was no point.
"Selecting a premium Vegan leather was a critical element to the Max & Blu brand and has so many wonderful benefits. It is ethical, lightweight, soft, durable, and affordable. It no longer makes sense to purchase cow leather."
Despite those difficulties, Johnson said she loves everything about what she does and plans on bringing plenty more to the pet accessory table.
"I have many ideas for the business and see Max & Blu as a destination for the modern dog as I bring in new products. Everything I do in business is approached cautiously, with a lot of thought and research. Watch this space."
To stay up-to-date on the latest industry headlines, sign up to the Pet Industry News e-newsletter.