Five veterinary clinics in Caloundra, Mountain View, Nambour, Marcoola, and Battery Hill, have come together to create the Suncoast Vet group.
Formed on 19 November 2022, the family-owned veterinary clinics group enable benefits such as the ability to cross-refer the varieties of patients and their needs to be attended by the most experienced professionals.
Dr Michael Woodcock, veterinary surgeon and owner of the clinics, said Suncoast Vet has an excellent team of professionals who know about animals and how to communicate with clients to provide friendly, professional, and quality care.
"Suncoast Vet has an excellent team of professionals, who work from 8am to 5pm on weekdays and Saturday mornings only, so that they can go home to share with their families."
The newly formed group held its inaugural Suncoast Vet Awards Night in Maroochydore, Qld recently to recognise the contribution and accomplishments of the staff in working together as one team to support all patients.
Below is the list of award winners:
Outstanding Leadership Award – Annabelle Russell
Outstanding Animal Outcome Story of the year – Battery Hill Clinic
Outstanding Behavior and Values Award – Claire O'Hern
Outstanding Business Commitment Award – Claire McCarthy
Outstanding Customer Care Award – Elise Webber
Suncoast Vet has also established a courtesy shuttle service, for customers with mobility issues, featuring a wheelchair lift, wheelchair safety belts and ample space for mobility aids – with room for one additional passenger, such as a family member or personal carer.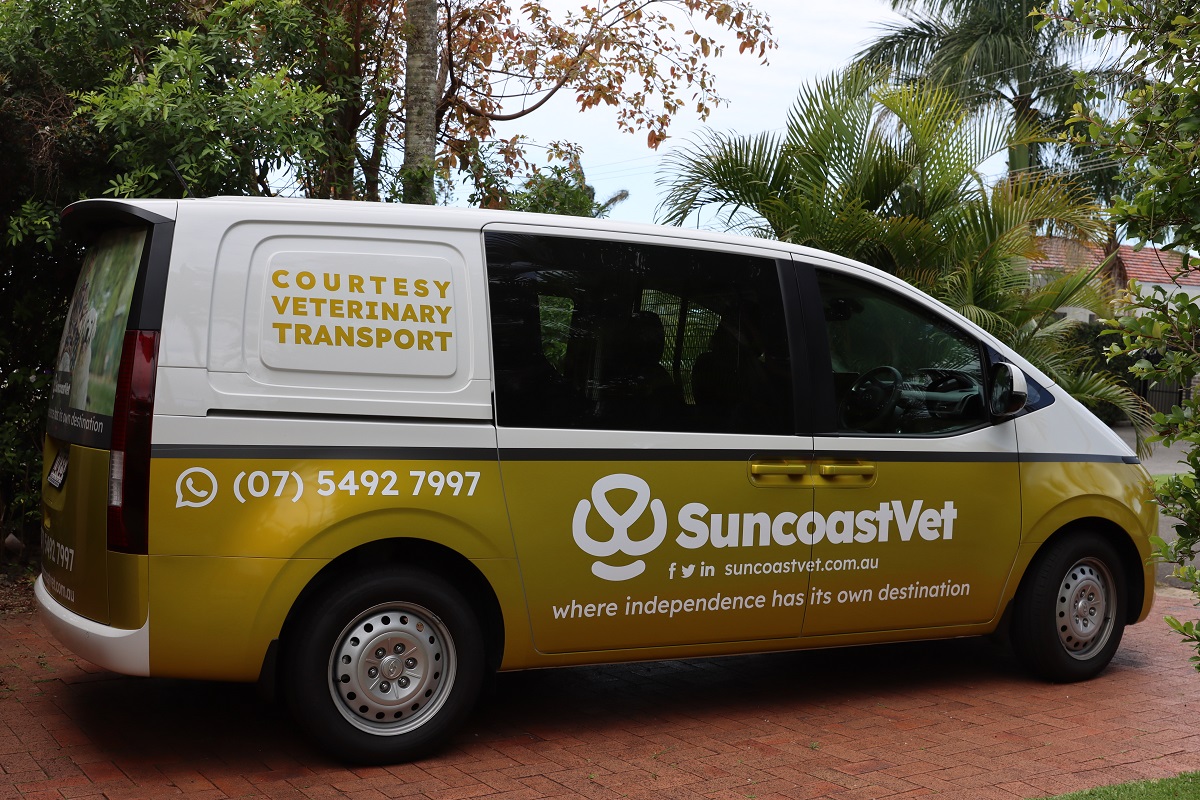 Luis Marquez, Business Manager at Suncoast Vet, said they wanted to give back to the community.
"We want to give back to the community by offering a transport service at no cost, to support clients who have been with us for many years, who have lost independence or mobility due to their age or different circumstances, and of whom their pets are very important members of their family."
The van features a special transport container for pets to travel safe and secure and is available to facilitate non-emergency transport for clients with mobility challenges to veterinary appointments at either the Caloundra or Battery Hill veterinary surgery.
To stay up-to-date on the latest industry headlines, sign up to the Pet Industry News e-newsletter.