Over $7,000 was raised for Second Chance Animal Rescue (SCAR) at the recent Walk for PetWellness event in Docklands, Melbourne.
On a wet and cold Sunday, roughly 200 people, including veteran TV Presenter, Peter Hitchener OAM, turned up to take part and raise awareness for the health and wellbeing of pets all over the community.
Ayda Hornak, from PetWell, organiser and key sponsor of the event, said their value of keeping pets well goes beyond the pets that are loved and in safe homes.
"It's our social and corporate responsibility to support animals in need. And bringing a strong doggie loving community together to Walk for PetWellness is a fun way to do that."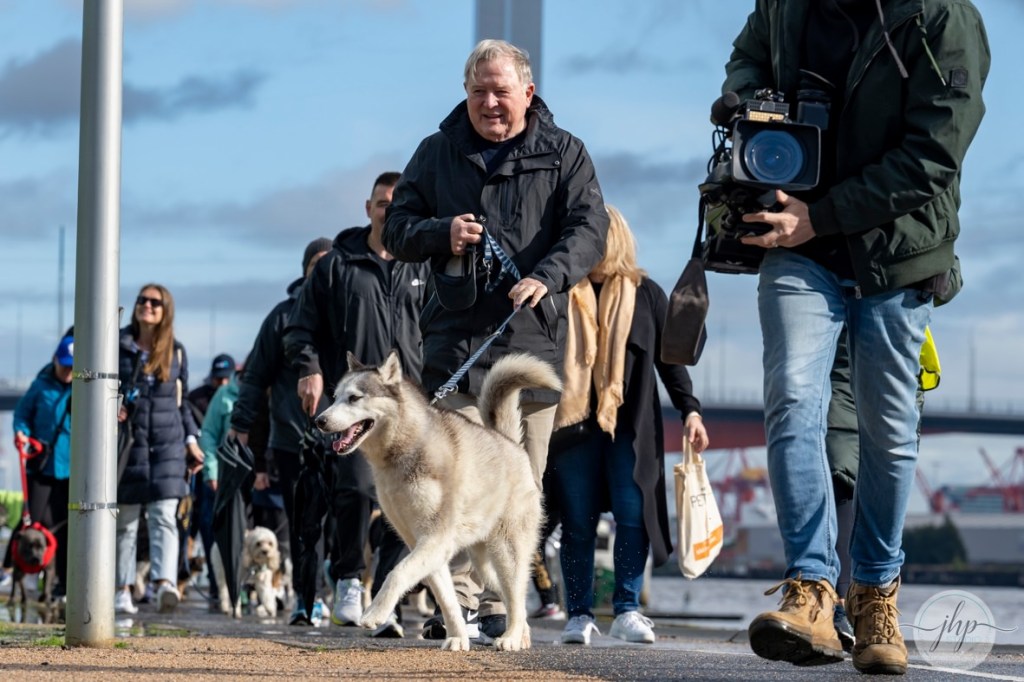 One hundred per cent of the registration fees paid by the walkers was donated to SCAR, with sponsors PetWell, Real Estate Services by Mirvac, ANZ Bank, Canine Dental, Poop Dog, and Aurora The Vet Nurse contributing funds to ensure the event was fully paid for.
"With the cost of living soaring it's heartbreaking to see so many families having to make the choice between putting food on the table or caring for their pets. This is why we support Second Chance Animal Rescue, they not only help shelter animal find homes, but they also support families in crisis by providing veterinary care and food for pets," said Hornak.
In just its second year, Hornak said that they have plans to make Walk for PetWellness even bigger and better next year by getting more sponsors within the pet industry on board.
To stay up to date on the latest industry headlines, sign up to the Pet Industry News e-newsletter.