The Greencross National Clinical Symposium, Australia's largest event of its kind, returned in 2022 following a three-year hiatus due to the pandemic.
The annual event, previously only open to Greencross Vets and staff, was this year opened to all vet industry professionals, and attracted more than one thousand attendees with thousands more online participants expected.
Held at the Sunshine Coast's Novotel Twin Waters and Sunshine Coast Convention Centre, the two-day event provided industry-leading education benefits for vets, nurses, practice managers and veterinary leaders, as well as the opportunity to form new working relationships, to gain Continued Education (CE) points, and to engage with a range of innovative suppliers and sponsors.
The event garnered great feedback from speakers, including Dr Natasha Wilks, who presented on the importance of positive leadership in practice.
"There's so many fantastic sessions with so many people you can talk to, and I think Greencross Vets is making such a difference," she said.
Neurologist, Dr Sam Long, spoke about spinal cord disease emergencies, and had wonderful feedback about the Symposium.
"One of the great things about [the] Symposium is that you can get such a large number of people together in the same place and communicate so much more effectively. Having this event and because the Greencross network is so big, particularly at emergency clinics around the country, it's a great way of getting this information out there really quickly."
Rolf Geerling of Vision Australia, who attended as a partner of the Petbarn Foundation, the Greencross Pet Wellness Company's inhouse charity, described his experience with the Greencross Vets Program as a blind man when his seeing-eye-dog required veterinary care,
"They've been there every step of the way, with encouragement when things aren't going well. I can't thank them enough. They are my family. They are my heroes."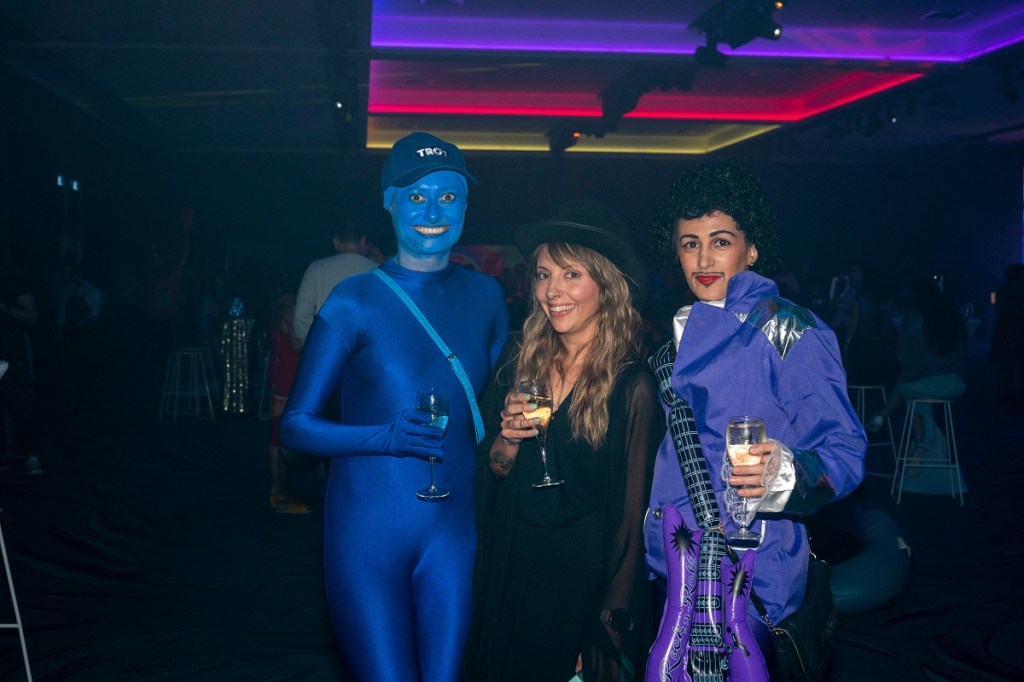 Another highlight was the Saturday evening party themed 'Music Across the Decades' featuring live music and food stalls and a dazzling array of Spice Girls, Beatles, Elvis Presley, and Madonna costumes, among many others.
Dr Michelle Kellaway, Chief Operating Officer at Greencross Vets and a qualified veterinarian said it was an honour to be part of the event and to be surrounded by some of the brightest and most dedicated veterinary professionals under one roof for the first time since the pandemic.
"Our teams around the country were finally able to come together to share knowledge, network and celebrate our profession. To see so many smiling and engaged faces, given the challenges of the past few years, was nothing short of amazing."
Highlights across the two days were presentations by Neurologist Dr Sam Long, who spoke about Traumatic Brain Injury: How to manage canine head trauma in the acute setting; Specialist Small Animal Surgeon Dr Sarah Goldsmid and Emergency & Critical Care Specialist Dr Natashia Evans, who discussed the approach to the trauma patient.
More than 80 lectures and 10 webinars, multiple Q&A sessions, and a virtual exhibition are all available on demand via the Greencross Vets Virtual Symposium.
To stay up to date on the latest industry headlines, sign up to the Pet Industry News e-newsletter.