The Australian IndePet Supplier Roadshow was successfully held last week at Moon Dog OG Brewery in Abbotsford.
The event, attended by over 75 supplier partners, provided an opportunity for networking as well as for Todd Clarkson, CEO of IndePet, to give attendees a comprehensive update on the constantly evolving industry, and the business's direction and goals for the coming year.
Amongst those goals was a target for IndePet to reach 100 member stores by 2025, which Clarkson said will be achieved through blood, sweat, and tears.
"We will also continue to build a portfolio of support services designed to help independent pet stores compete and thrive in an ever-changing retail landscape. The market is not standing still… nor are we!"
Looking to the year ahead, Clarkson spoke about the launch of the first phase of IndePet's Retail Excellence Program, which helps members continue to be high level retailers.
"This program includes things like online training, mystery shopping, and education events to keep the team on top of trends and changes."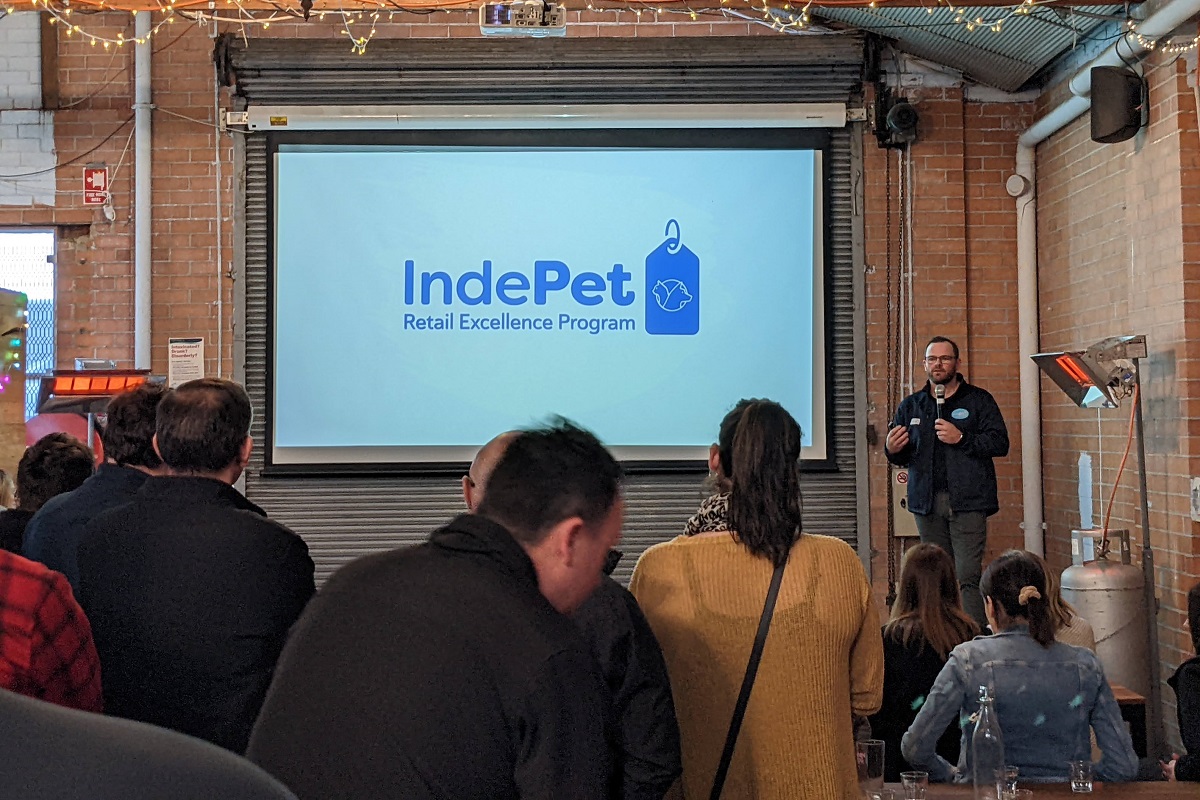 Clarkson also touched on the importance of becoming data orientated, and the increasing pressure on members to make fast and accurate decisions.
"Often they have to make these decisions without the all the information. If we can provide more data to inform the day-to-day decision making of our members, we would expect to see them grow their sales and profitability in multiple ways.
"Good quality data will help their ability to manage inventory and cash flow, find sales opportunities across their store, and benchmark their results with their peers in the group."
The importance of face-to-face events such as this is not lost on Clarkson.
"While we have all become adept at video calls and virtual meetings – there is something unique about the energy in a room when the industry comes together like this. Our members and suppliers have a long and storied history that is built on the back of these types of networking events. It is also a great chance for us to give our supplier partners and the broader industry some insight into where IndePet is heading."
Holding the event at Moon Dog OG, an independent brewery, shows IndePet's support and passion for not only independent pet retailers but all independent businesses.
"Our mission is to ensure the prosperity and longevity of Independent Pet stores and with that comes a shared passion for all independent businesses. So we like to try and use independent venues and locations, where its practical, to celebrate others who share a passion for independence."
The roadshow next visits New Zealand on Tuesday 6 September at Pocket Bar and Kitchen in Auckland.
To stay up to date on the latest industry headlines, sign up to the Pet Industry News e-newsletter.