The current shortage of the F3 Feline vaccine is causing headaches across the country for shelters, catteries, and rescue organisations.
Most states and territories – NSW, Qld, WA, Tas, SA, NT – have confirmed that due to the current shortage, enforcement agencies have agreed that they will not be proactively enforcing the requirement for adult cats to have their annual booster vaccinations in boarding facilities until 31 January 2024.
Instead, establishments in these states and territories are being encouraged to take on a risk-based approach to mitigate disease outbreaks.
While in Victoria, boarding facilities have been advised to raise concerns with their relevant local council to discuss and identify suitable alternatives, with all compliance activities at the discretion of the individual council.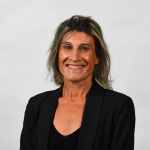 Dr Magdoline Awad BVSc GradCertMgt MANZCVSc (Animal Welfare), Chief Veterinary Officer, Greencross Pet Wellness Company, said for any adult cats that are due for a booster, a delay for these animals shouldn't pose a risk.
"That is, a short delay in booster vaccinations is likely to have minimal impact on previously vaccinated adult cats. Keeping cats indoors or restricting outdoor access helps reduces risk.
"The greatest risk is for unvaccinated kittens and cats as well as those cats entering high risk facilities such as shelters where they are housed in close proximity, are experiencing stress in a new environment and where their vaccination status is unknown."
Awad anticipates some supplies to arrive in mid-December, although that won't be enough to meet the current demand at this time of year.
"We see higher numbers of kittens being born and therefore entering shelters and rescues. The most solid information we have is supplies should be back to normal in early 2024."
Awad explained that cats who are up-to-date on their vaccinations and aren't currently due for re-vaccination would be eligible into catteries as normal.
"In relation to shelters, these cats would also be eligible for acceptance however it depends on the shelter's capacity to accept stray or surrendered cats at this time of year. Some shelters still have vaccines on hand but will be prioritising those for unvaccinated kittens that are already in their care. This is site specific as each shelter's capacity to care is different.
"Many vets have either a short supply of cat vaccines or have just run out, so the best thing to do is to call your vet and confirm if they have supplies. For most vets, kittens and vulnerable unvaccinated cats will be the priority given they are most at risk.
Speaking to veterinarians, Awad said that vets can advise clients of unvaccinated kittens and cats to keep their cats indoors as a priority to reduce their risk.
"For adult cats who are due for a vaccination, it's still important to have a regular check-up and book them in for their vaccination when supply is back to normal.
"Catteries should continue to take in cats that are up to date with their vaccinations, however there are strict requirements that catteries must follow in terms of accepting cats for boarding. This is based on state legislation that governs any cat-boarding establishment.
"For pet owners who have questions, it's best to speak to the cattery directly. In terms of shelters, which are high-risk environments that can be stressful for cats, they will make decisions based on their capacity to care. They will work with their vets to utilise their vaccine supply to ensure that they protect the most vulnerable kittens and cats in their care. Many shelters have closed their doors to incoming cats and kittens."
To stay up to date on the latest industry headlines, sign up to the Pet Industry News e-newsletter.