A Western Australian woman has been ordered to reimburse RSPCA WA $40,609.27 after being convicted of cruelty to three horses and two ponies at a property in Wagin.
The 46-year-old Mandurah woman was also fined a total of $20,500 for five convictions of animal cruelty and six convictions of failing to follow direction notices however, all but $2,500 of those fines were suspended for 12 months.
The offender was also prohibited from having custody and control of horses for three years.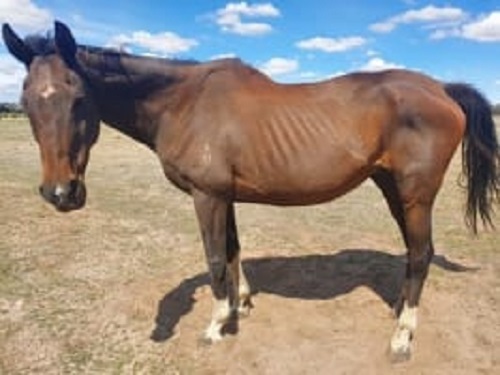 The Narrogin Magistrates Court heard the offences took place throughout 2020 and 2021 at the now-defunct Wagin Riding School.
They offences relate to horses, Arnold, Charlie and Lacey, and ponies, Contessa and Stumpy. The five animals were found to be suffering from a range of issues over this period including emaciation, overgrown hooves, and dental issues. The RSPCA also noted issues around insufficient hay and water supplies in the horses' paddock.
The woman had been directed to seek treatment for the horses but failed to comply. The court heard she told the RSPCA she couldn't afford to have the horses seen by a vet or farrier. All five animals were seized in September 2021 and taken to Baldivis Vet Hospital for treatment.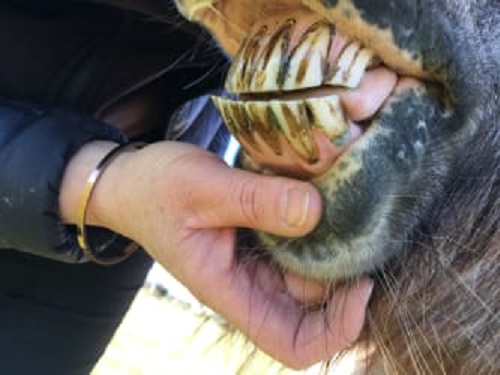 Nine-year-old Charlie, 16-year-old Lacey, 25-year-old Arnold, and 26-year-old Stumpy remain in the RSPCA's care.
Several weeks after arriving in care, 25-year-old Contessa suffered an illness unrelated to her prior neglect, and an external vet determined euthanasia was the kindest option.
RSPCA WA South West Inspector, Genna Haines, said elderly horses were particularly vulnerable to neglect and required a higher level of care as they aged.
"These horses had generated a profit for their owner, who in return was letting them down terribly with basic care," she said.
"I hope this outcome sends a clear message to other horse owners – if you're struggling, reach out for help sooner rather than later. Horses are time consuming and expensive to care for properly. It's not a responsibility that should be taken lightly. Costs for a farrier, food, vet care, dentistry and agistment can quickly reach $500 a month.
"In the past year, RSPCA WA has received more than 450 reports concerning horses–that's more than one a day. A lot of these are down to neglect of basic needs, like regular hoof and teeth care, and we also see many elderly horses who are underweight."
Haines thanked Baldivis Vet Hospital and veterinarian Dr Stephanie Collins for their help with this case.
To stay up to date on the latest industry headlines, sign up to the Pet Industry News e-newsletter.